TRYING TO FIND
a particular service,
product or business?
Click in the Search
Text box above
and type in the name
of what you're
looking for.
Then click on the
Search Now button.

*This directory
encompasses the
Albury-Wodonga
Statistical District
and closely adjoining
regions including the
following Cities (C)
and Shires (S):
Albury (C),
Wodonga (C),
Corowa (S),
Hume (S),
Culcairn (S),
Holbrook (S),
Towong (S),
Indigo (S),
Alpine (S) and
Milawa (S).
**While every effort
is made to ensure
currency and
accuracy, Albury-
Wodonga.com
accepts no
responsibility for any
information, errors
or omissions in this
directory.
Classifieds and Job Search
This section is in the early stages of development. It is divided into four main sections:
For
Sale
Wanted
to Buy
Positions
Vacant
Work
Wanted
If you have something to buy or sell, or operate a large, small or home business within the regions covered by this directory and would like to place a simple line advertisement in any of these sections, please contact our Sales Representatives during normal business hours (Australian EST) on 40 2692 (voice) 25 7144 (fax), or email sales@albury-wodonga.com.
If you would like place a more comprehensive display advertisement in any of these categories, see the information on Web Ad pages (Click here).
Return to:-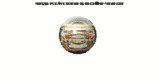 Inclusion of an active
link to an entry
site or advertisement,
or the presence of
any advertisement on
Albury-Wodonga.com
does not imply or
endorse any product,
service or information
offered.
Any comments, suggestions, submissions for inclusion or removal should be directed to the editor @Albury-Wodonga.com.
©Copyright 1997, Albury-Wodonga.com