TRYING TO FIND
a particular service,
product or business?
Click in the Search
Text box above
and type in the name
of what you're
looking for.
Then click on the
Search Now button.

*This directory
encompasses the
Albury-Wodonga
Statistical District
and closely adjoining
regions including the
following Cities (C)
and Shires (S):
Albury (C),
Wodonga (C),
Corowa (S),
Hume (S),
Culcairn (S),
Holbrook (S),
Towong (S),
Indigo (S),
Alpine (S) and
Milawa (S).
**While every effort
is made to ensure
currency and
accuracy, Albury-
Wodonga.com
accepts no
responsibility for any
information, errors
or omissions in this
directory.
Development and Investment Information
The information currently under development for this section is drawn from information supplied by Development Albury-Wodonga 2000 (Economic Indicators - April 1997) and other interested regional development bodies.
Preliminary pages will be ready for release mid August, 1997. Additional revised and updated material will be available as soon as possible.
Should you wish to have material sent out to you please contact the following bodies:
For Albury-Wodonga and Statistical District:

Development Albury Wodonga 2000 (DAW2000)
Locked Bag 5000, Albury 2640, Australia
Phone 060 23 8026 (Intl +61 60 238026);
Fax 060 23 8027 (Intl +61 60 23 8027)
---
Enquiries for inclusion or submission of additional Development and Investment editorial material for those areas within the regions covered by this directory should be directed to an Albury-Wodonga.com Representative during normal business hours (Australian EST) on 40 2692 (voice) 25 7144 (fax), or email info@albury-wodonga.com.
For information on advertising packages available, see the information on Web Ad pages (Click here).
Return to:-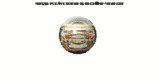 Inclusion of an active
link to an entry
site or advertisement,
or the presence of
any advertisement on
Albury-Wodonga.com
does not imply or
endorse any product,
service or information
offered.
Any comments, suggestions, submissions for inclusion or removal should be directed to the editor @Albury-Wodonga.com.
©Copyright 1997, Albury-Wodonga.com