TRYING TO FIND
a particular service,
product or business?
Click in the Search
Text box above
and type in the name
of what you're
looking for.
Then click on the
Search Now button.

*This directory
encompasses the
Albury-Wodonga
Statistical District
and closely adjoining
regions including the
following Cities (C)
and Shires (S):
Albury (C),
Wodonga (C),
Corowa (S),
Hume (S),
Culcairn (S),
Holbrook (S),
Towong (S),
Indigo (S),
Alpine (S) and
Milawa (S).
**While every effort
is made to ensure
currency and
accuracy, Albury-
Wodonga.com
accepts no
responsibility for any
information, errors
or omissions in this
directory.
On-Line Shopping
This section is intended mainly for the benefit of local businesses and residents. It lists in one easy place those local businesses with pages elsewhere on this site who have chosen to participate in this direct On-Line Shopping experiment. All participants listed here will take your order and deliver.
See the participants individual pages for delivery restrictions, minimum purchase amounts and more details.
Payment may take the form of C.O.D., pre-arranged accounts (with the individual participating business - customer number required) or credit card payment.
Albury Local Internet Subscribers dialling in on their Albury Local Internet account may securely submit their Credit Card details if they wish. Any transaction made on Albury-Wodonga.com pages while using your Albury Local Internet dial-in account will remain secure and does NOT go out over the internet. All information remains within our local on-site servers. Any links to pages and sites outside the direct control and security provisions of Albury-Wodonga.com will notify the visitor that you are leaving Albury-Wodonga.com, and you should re-consider any submission of credit card details accordingly.
Outside and International visitors are welcome. If any product or service on these pages interests you please check the relevant pages carefully for any area or delivery restrictions, or contact the supplier directly from the details on their Ad Pages. Outside callers (including local residents NOT using an Albury Local Internet account) and International visitors are advised that any information submitted (including credit card details) MAY BE INSECURE as it will be traversing the Internet. Visitors thus affected may prefer to arrange alternative payment directly with the supplier.
Any prices quoted will be in Australian dollars.
---
On-Line Shopping is available from:
This section is
currently under development.
Please call again.
---
If you operate a large, small or home business within the regions covered by this directory and would like to participate in the On-Line Shopping experiment, please contact our Sales Representatives during normal business hours (Australian EST) on 40 2692 (voice) 25 7144 (fax), or email sales@albury-wodonga.com.
For information on the packages available, see the information on Web Ad pages (Click here).
Return to:-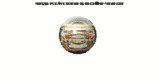 Inclusion of an active
link to an entry
site or advertisement,
or the presence of
any advertisement on
Albury-Wodonga.com
does not imply or
endorse any product,
service or information
offered.
Any comments, suggestions, submissions for inclusion or removal should be directed to the editor @Albury-Wodonga.com.
©Copyright 1997, Albury-Wodonga.com